Personal Injury Claims in Chesterfield
Leveraging Our Defense Experience for Your Benefit
At Nichols Lang & Hamlin, LLC, we build every case using our considerable experience and insights. With backgrounds in defense work, and as skilled trial lawyers, we understand the tactics insurance companies will take to undermine your claim. After all, an insurance company is a business, and their ultimate goal is to protect their bottom line. They often do this by offering you lowball offers that may not cover the costs of your medical bills or damaged property, and sometimes they may even outright deny your claim altogether. Let us fight for the full and fair recovery you deserve.
We handle all types of personal injury cases in Chesterfield, including those involving car accidents, truck accidents, motorcycle accidents, bus accidents, rideshare accidents, bicycle accidents, pedestrian accidents, nursing home abuse, construction accidents, premises liability, slip and fall accidents, sexual abuse, dog bites, wrongful death, brain injuries, burn injuries, spinal cord injuries, and more.
Contact us online or by phone at (314) 309-2301 to schedule a free consultation today.
What Is Personal Injury?
Many types of personal injuries can be life changing. We understand that people that have experienced these traumatic events need care, assistance, and someone they can trust to get them through their legal and financial hardships. Our attorneys can help you file a personal injury claim so you can hold the person or entity who caused your injuries responsible for their wrongdoing.
We understand how the other side works and these insights have given us a deeper understanding of how to seek the full and fair compensation you deserve. We start by getting to know you and your matter before we apply our decades of collective experience to build a personalized legal solution that fights for your best interests.
If you have suffered a personal injury, please contact our firm today for a free consultation. He can help get you through this difficult time and fight to receive the compensation and justice that you deserve.
When Should You Hire a Personal Injury Lawyer?
Hiring a personal injury lawyer immediately after an accident is an important step in ensuring you receive the full and fair compensation that you deserve. An experienced attorney can help collect crucial evidence such as police reports, medical records, and witness testimonies that are essential for your case. Additionally, they can advise you on how to avoid compromising your legal rights. Timely evidence collection is key in any personal injury claim, as details from the incident tend to be lost if not documented soon after the accident. Likewise, having fresh witness testimonies collected shortly after the incident is critical for a successful case. Working with an experienced attorney also ensures you meet all required deadlines when filing your claim or lawsuit. Overall, hiring a personal injury lawyer as soon as possible after an accident allows them to build the strongest case possible and ensure maximum compensation for your injuries.
What Does a Personal Injury Lawyer Do?
Other services a personal injury lawyer provides for their clients includes, but is not limited to:
Investigating the accident and collecting evidence such as police reports, medical records, and eyewitness testimonies to establish liability.
Calculating damages associated with the physical or emotional trauma caused by an injury.
Negotiating with insurance companies to reach a settlement for clients.
Representing clients in court when filing lawsuits seeking additional compensation from responsible parties.
Providing legal advice on how to avoid compromising one's legal rights.
Consulting with experts such as investigators, doctors, tax accountants, and other specialists related to personal injury cases.
Ensuring deadlines are met for filing claims or lawsuits.
Recommending alternative dispute resolution methods such as mediation or arbitration instead of going through litigation.
Assisting with closing processes after settlements are reached.
Offering practical support during difficult times.
It's Simple: Results Matter
What Sets Us Apart?
Personalized Attention & Carefully Curated Legal Plans

Aggressive, Experienced, & Compassionate Counsel

Our Defense Background Gives Us The Upper Hand in Court

Award-Winning Trial Attorneys

65+ Years of Collective Legal Experience

Millions Recovered For Our Clients
Put Our Team To Work For You
In order to have a successful claim, you must first establish liability by proving that the individual or entity responsible was behaving in a negligent or careless manner that led to your injuries and damages. A variety of people can be responsible for negligence, such as drivers in auto accidents, manufacturers of defective products, and nursing home staff when it comes to abuse or negligence of vulnerable patients. An attorney can help your claim by gathering evidence from the scene of the accident or incident, such as photos of the damage, witness testimonies, and more.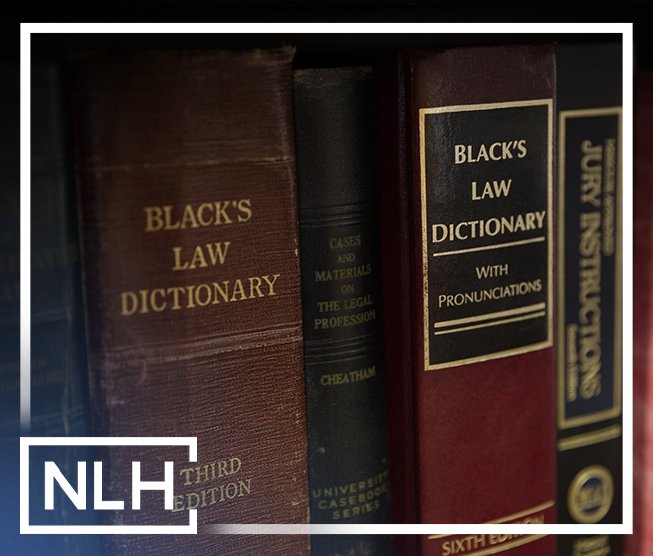 Is There a Deadline to File a Claim in Missouri?
Every state has what is known as a statute of limitations, or a deadline to file a claim. In Missouri, individuals have five years from the date of injury to file their case. If you fail to file your claim within this time frame, it's likely that the court will refuse to hear your claim and you'll lose out on receiving the compensation you need.
After an accident, our team can help by pursuing the maximum amount of compensation needed to cover damages, including lost wages, medical bills, property damage, and pain and suffering. Injuries can cost hundreds of thousands of dollars and those who suffer severe injuries may also lose their income when they are no longer able to work. You may also acquire non-economic damages that don't come with a price tag, such as diminished quality of life when you're no longer able to care for your children or loved ones.