We Get You The Justice You Deserve
Millions Recovered for Our Clients
At Nichols Lang & Hamlin, LLC, we understand how insurance companies operate. Coming from a defense background, we are passionate about leveraging our experience to fight for our clients' just compensation.
Chesterfield Personal Injury Attorneys
The Experience You Need After an Accident
At Nichols Lang & Hamlin, LLC, we treat each case with the highest level of integrity and care so you can begin the healing process. Insurance companies want you to believe that they can take care of everything and that you don't need an attorney. The truth is that they will do what it takes to protect their bottom line and offer you the lowest possible settlement. These amounts usually won't cover the long-term care that will be necessary to treat your injury, not to mention lost wages and cost. This is why it is important to hire an experienced Chesterfield personal injury lawyer to help you recover the compensation you need.
After an accident, our attorneys can provide a new perspective. We have a background in defense work and know exactly how the other side thinks and the tactics they may use to undervalue your claim for compensation. Our insight and professional experience have yielded millions in successful results, and we are proud to help injured victims seek the compensation and peace of mind they deserve. If you or a loved one have suffered any type of personal injury, contact Nichols Lang & Hamlin, LLC and we can help you make an educated and informed decision so you can get on with your life.
Why Hire Nichols Lang & Hamlin, LLC?
If you've been injured in an accident, it's safe to assume that your life has been significantly altered by the actions of someone else. Allow our award-winning legal team help you navigate this difficult process. A Chesterfield personal injury attorney from Nichols Lang & Hamlin, LLC has years of experience guiding injured individuals to the compensation that they deserve.
There are many benefits of working with our team. We genuinely care about our clients and personally review each and every case to give it the honest and thorough assessment it deserves. From the moment you retain our services through trial or settlement, you will have direct access to your lawyer, who will always prioritize your needs and goals. With more than 60 years of collective legal experience both in the defense field and as lead counsel in numerous jury trials, we have built a reputation for obtaining successful verdicts in favor of our clients when millions of dollars were at stake.
To learn more, contact us online or by phone at (314) 309-2301. We offer free consultations to discuss your injuries and learn more about how we can help you.

We Are Not Afraid to Go to Trial
Our award-wining legal team will fight for your compensation.
Our team has successfully recovered millions for clients who have been injured in motor vehicle accidents and other negligent or wrongful actions. We've also helped families receive compensation for the losses sustained after their loved ones have suffered due to abusive or neglectful nursing home practices. Our case results illustrate our commitment to our clients and achieving their personal goals. You can trust that we will always work hard on your behalf and prioritize your unique goals when deciding on a legal course of action to seek the full and fair compensation you may be entitled to.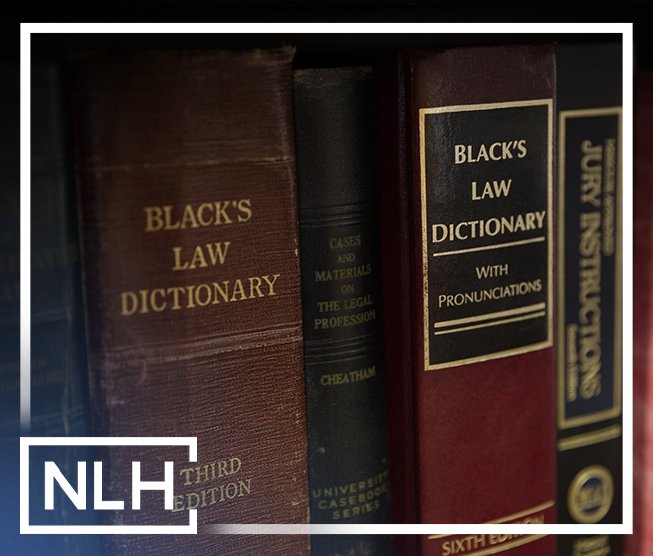 Invest in Your Future with Nichols Lang & Hamlin, LLC
What do personal injury lawyers do for you? Hiring a personal injury attorney is an investment in your future and the future of the local community. Not only will we fight to seek compensation, but we will also hold negligent parties, and their insurance companies, accountable for their actions. Personal injury claims can be very complex to navigate on your own. Hiring an attorney can help you overcome obstacles and ensure you don't miss out on receiving the compensation you deserve.
It's Simple: Results Matter
What Sets Us Apart?
Personalized Attention & Carefully Curated Legal Plans

Aggressive, Experienced, & Compassionate Counsel

Our Defense Background Gives Us The Upper Hand in Court

Award-Winning Trial Attorneys

65+ Years of Collective Legal Experience

Millions Recovered For Our Clients
Our Chesterfield Personal Injury Lawyers
Know How to Help You
After an accident, seek medical attention. Your health and wellbeing should be your top priority. As soon as you are able, contact our attorneys. We can handle your legal concerns while you focus on healing. Never speak to the other party's insurance company and do not accept any offer of compensation before your lawyer has had the chance to thoroughly review your case. Having recovered millions for our clients, we know what to do to help get your life back on track.
Get started with a free consultation – call us at (314) 309-2301.
Fighting for Clients Across Missouri
Work with a team that puts your first. Speak with our team today- we'll help you get started.